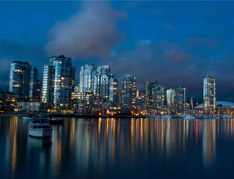 Inkgenuity is a full service printing company based in Vancouver, BC Canada with operations locally and in Asia (Shanghai). While we pride ourselves in being a leader in quality in the field, our service is often what companies consistently mention to others when someone asks the question "I love those cards, where did you get that printed?"

Each of the three founders of Inkgenuity come from a long standing sales and marketing background where corporate image, sales material, service, and client satisfaction was the difference between a yes and a no in business.
Talk to one of us today - we are alwyas reachable by phone or by email.
info @inkgenuityprint.com

rich @inkgenuityprint.com

In the ever competitive business world, branding, setting yourself apart, and standing out, become an ever increasing challenge. Our main goal was to come to the table offering businesses materials so striking, that the second a business card falls in the hands of a client, they literally stop for a moment to notice the feel. We've taken this approach with all our products which is how we've managed to become so successful.
Inkgenuity started in 2011, bringing quality and premium printed goods to our customers at competitive prices most shops can't match.
If all that wasn't enough, we manage to help save companies tens of thounds of dollars a year in printing costs while still boosting their corporate image and brand.
Once you try Inkgenuity, you'll wonder how you did business without us. Yes, we're really that good!
Check our client page for lists of happy clients.